Welcome to Hohenau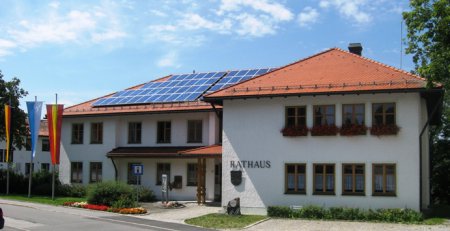 Municipality Hohenau lies in the middle between the towns Freyung and Grafenau immediately with the national park the BavarianForest on a height of 812 m. From the height back from Hohenau a marvelous view of the area of the national park of the Lusen about the Rachel discloses in the north up to the Arber and in the south even the immense Alpine massif is recognizable with suitable weather.
The other principal place Schönbrunn a. Lusen lies like an oasis in the midst of vast woods in immediate nearness of the cliff traveling zone near the Lusen (1373 m) with his wild-cleft cliff hilltop. The best known equipment of the national park, the animal open area, the information center and the tree treetop path is completely nearby (6 kms of the principal place Hohenau!).
Contact data of the local government:           
Postal address
Dorfplatz 22, 94545 Hohenau
Phone
(08558) 9604-0
Fax 
(08558) 9604-40
E-Mail  
Home
www.hohenau.de

 
Opening times of the local government:    
| | |
| --- | --- |
| Mon. Tues. Wed. Fri.   | 07.30 – 12.00 |
| Mon. and Tues.    | 13.00 – 17.00 |
| Thu         | 07.30 – 18.00 |
How to find us...